FFTC Investment Pools and Performance

Foundation For The Carolinas offers a cost-effective, expertly managed investment platform designed to address the diverse needs and objectives of those we serve. Fund advisors can choose from a number of investment strategies to increase diversification, lower costs and gain access to top-quality managers. Together, we will leverage our expertise and sound financial management to maximize your investment in the community.
Investment Pools To Meet Your Needs
FFTC offers a robust array of investment options designed to match your fund objectives, time horizon and risk tolerance. Investment pool options are available based on the size and type of your fund.
Preliminary Performance
FFTC Investment Performance
Quarterly Investment Update
Investment Performance Archive
 
Anticipated Distribution Horizon (in years)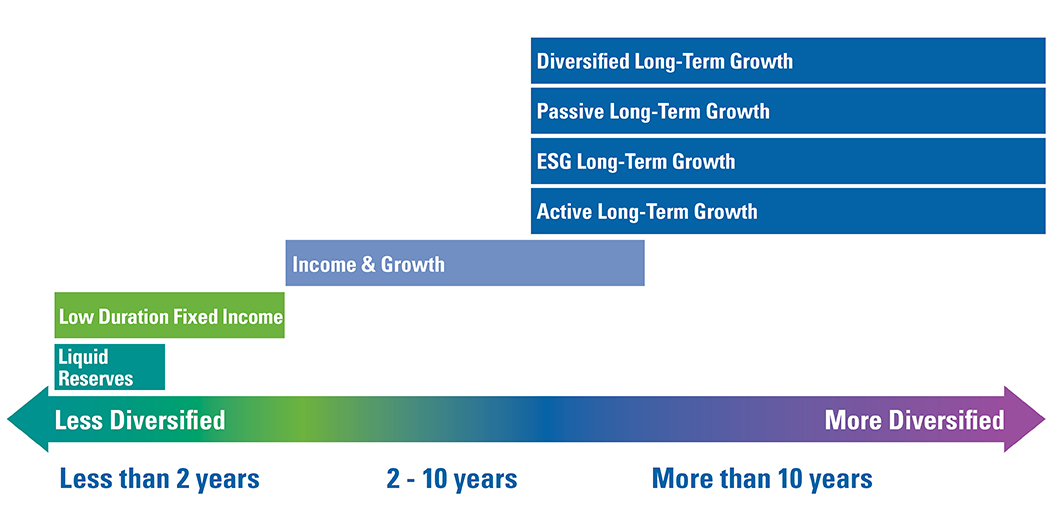 For details on all of FFTC's standard investment strategies, please click here.
For investment information for the Greater Charlotte Cultural Trust, visit the GCCT page.
For investment information for Foundation for the Charlotte Jewish Community, visit the FCJC page.
Foundation For The Carolinas does not provide tax, legal or investment advice. The information contained here is general in nature and is not intended to be a substitute for consulting your legal, tax or investment advisor regarding your particular situation. Any performance data is based on past performance and is no guarantee of future results.