Professional Advisor Spotlight
Q & A with Sandi Thorman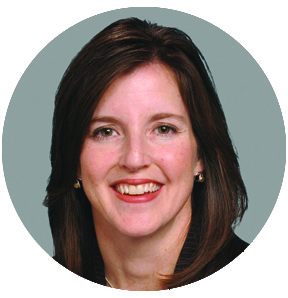 Sandi Thorman, Partner at GreerWalker, is a valuable FFTC partner. As a professional advisor, she encourages clients to consider innovative, efficient ways to incorporate charitable giving in their current and long-term planning.
1. Describe your relationship with Foundation For The Carolinas.
My relationship with FFTC has been very diverse. I've served on the FFTC Cabinet of Professional Advisors and am now an active alumni. I've also helped numerous clients create donor advised funds and contribute business interests to the Community Investments Foundation, a subsidiary foundation of FFTC. In addition, I'm involved on the boards of trustees for nonprofits that have endowment assets with FFTC. 
2. What value does your FFTC partnership bring to clients?
Based on the relationships I've established, I can easily introduce my clients to FFTC's staff. I've assisted many clients with contributions of appreciated securities and business interests. Therefore, I am able to provide the expertise needed in making the transaction efficient and effective. Also, from a fiduciary perspective, I have assurance that the assets are accounted for and invested appropriately. In addition, GreerWalker Wealth Management is part of FFTC's Investment Alliance, so we manage assets for some of our clients' donor advised funds.
3. How do you encourage clients to consider giving as part of their overall estate plans?
Charitable planning is top of mind when I talk with clients regarding tax and estate planning. This can range from current charitable contributions to reduce ordinary taxable income prior to retirement; establishing donors advised funds, charitable trusts and private foundations for future charitable giving and leaving a legacy with children; as well as planned giving for leaving a charitable bequest at death.
4. What would you like to share with colleagues who haven't yet partnered with FFTC?
FFTC is a great resource and partner. Not only can they make connections for clients with organizations they are passionate about, but their extraordinary staff provide the encouragement and tools needed to make a difference in the community in which we work and live.