Foundation For Black Philanthropy is a collective power that celebrates the strong tradition of Black giving in our community.
Giving back - whether through time, talent or treasure - has long been a tradition within the Black community, but this collective philanthropy can sometimes go unrecognized. Imagine a region where Black giving is celebrated and uplifted, empowering individuals, emboldening communities and strengthening nonprofit organizations. 
Foundation For Black Philanthropy offers the opportunity to not only imagine such a place but make it a reality. We believe in the power of collective impact. And we are ready to transform your generosity into a better, bolder region.
Affiliate Your Charitable Fund
Give to Community Grantmaking
Pathways for Possibility
Foundation For Black Philanthropy Charitable Funds
Donor Advised and other Charitable Funds
A personal giving fund at FFTC allows you to streamline and focus on the joy of your charitable giving. You can support the nonprofits and causes you choose, while we handle the burden of administration. We can help you make an impact through a variety of charitable vehicles, such as:
FFTC Donor Advised Funds: A flexible, convenient and efficient way to manage your giving with superior tax advantages. You can recommend grants to the 501(c)3 nonprofits you choose, on your own timeframe. 
FFTC Scholarship Funds: Support students by providing grants for educational purposes. You can specify an academic discipline, institution or eligibility criteria.
FFTC Designated Funds: Support the good work of specific nonprofits you designate, often in perpetuity.
FFTC Field of Interest Funds: Provide resources for FFTC's volunteer grantmaking boards to address evolving charitable needs, while ensuring your charitable vision remains relevant over time.
.
Affiliate Your Fund with FFBP
When you establish a new fund at FFTC - or if you already have a fund - you may choose to affiliate your fund with Foundation For Black Philanthropy. By affiliating with FFBP, you will align your fund with others who share a common vision for empowering Black communities. Your grant awards will display the Foundation For Black Philanthropy logo, highlighting the collective power of Black giving. 
You can use your fund to meet your unique charitable goals – whether to establish a scholarship program, support broad areas of community need or make grants to the nonprofits most meaningful to you. Your fund is entirely for your personal giving, and can be established with a contribution beginning at $10,000, depending on the fund type.
Affiliating your fund is easy
If you are opening a new fund with Foundation For The Carolinas, complete a fund agreement and select "Foundation For Black Philanthropy" in the affiliation section.
If you already have a fund with us, contact your relationship manager or DonorRelations@fftc.org to request the change. Simply include your fund name and number, and let us know that you would like to affiliate with Foundation For Black Philanthropy.
Benefits
By affiliating your fund with Foundation For Black Philanthropy, you will uplift Black philanthropy. Your grant awards will display the Foundation For Black Philanthropy logo, highlighting the collective impact of Black philanthropists in our region. As part of FFBP, you can network and learn with those who share a similar vision.
Foundation For Black Philanthropy Community Grantmaking
Foundation For Black Philanthropy was established as a grantmaking fund in 1993 under the name of the African American Community Foundation. Grantmaking was originally made possible by planned gifts from Lethia Henderson and Elizabeth S. Randolph.
Your gift maximizes the impact of their legacy – which, to date, has made possible more than $500,000 in grants to local nonprofits.
You can give at any level to support community grantmaking by the FFBP Board of Advisors. These volunteers thoughtfully award to nonprofits serving the local Black community – investing in youth, providing critical services and fostering leaders. You can give via credit card, through your donor advised fund or in a planned gift.
View 2020 Grants Give Now Apply for a Grant
2021 Board of Advisors
The FFBP Community Grantmaking Board of Advisors thoughtfully awards grants from the Lethia Henderson Fund for a Healthy Black Community and the Elizabeth S. Randolph Fund for Education and Prosperity.
Terik Tidwell, Chair, Johnson C. Smith University
Ed Franklin, Bank of America
Jahuie McCrary, Red Ventures
Dr. Jodi Turner, UNC Charlotte
Adrian Woolcock, ProSidian Consulting
If you are interested in joining the board, contact Qiana Austin at BlackPhilanthropy@fftc.org or 704.973.4535.
Networking & Educational Events
Watch Past Events
2021 Grant Writing Workshop Series. Led by FFBP Board Chair Terek Tidwell, this series helps beginning and intermediate grant writers increase their writing skills and identify and cultivate relationships with grant makers.

Explore Future Events
Networking and educational events are listed on the Foundation's website. Below are some that may be of particular interest.
Community Grantmaking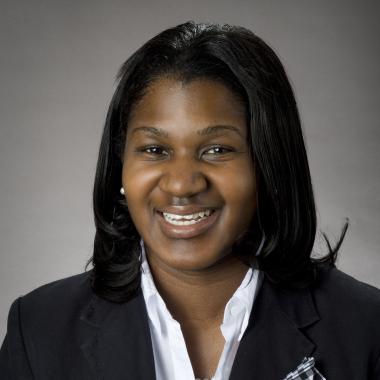 QIANA AUSTIN
Vice President & Scholarships Program Officer
704.973.4535
Charitable Funds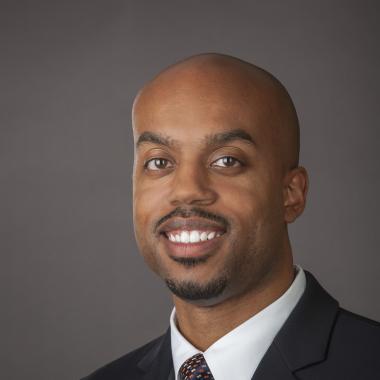 Deviré Robinson, J.D.
Vice President, Philanthropic Advancement
704.973.4511