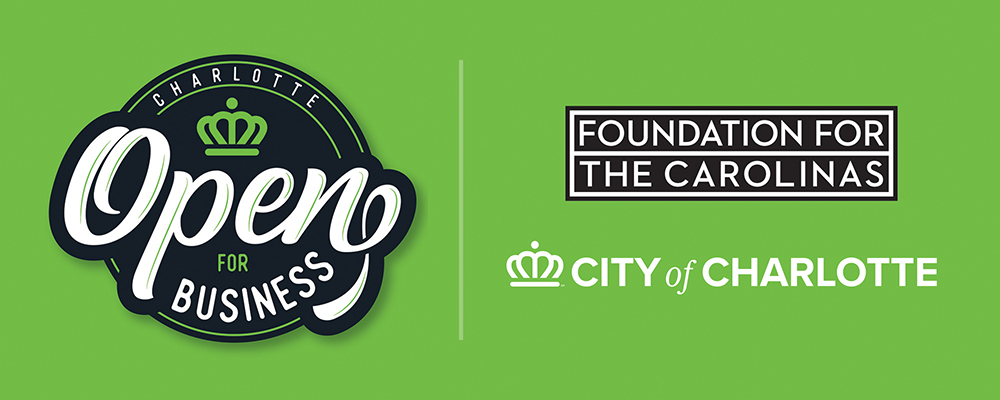 Access to Capital
Food Service Recovery Grant Program

The City of Charlotte Access to Capital Food Service Recovery Grant cycle is now closed.
More than 650 local restaurants, bars, caterers and food trucks applied for grants and 340 received awards. As anticipated, these programs were oversubscribed, and the amount of available funding only allowed for grants to just over 50% of applicants.
COVID-19 is having an unprecedented impact on our economy as well as the many businesses that help make Charlotte a vibrant city. We wish the federal funding for this program enabled support for all who applied.
Frequently Asked Questions
Why did I not receive a grant?
The number of eligible applicants exceeded the amount of funding available for this program.
How much money was granted?
More than $7 million was distributed to 340 restaurants, bars, caterers, food trucks and live music venues in increments of $10,000 or $25,000 based on employee count.
How were applications selected?
Eligible applicants with complete applications were awarded on a first-come, first-served basis. Applications for eligible food service businesses that had applied to the Small Business Recovery Program – but had not yet been funded – were automatically moved to the pool for the Food Service Recovery grants.
Eligibility requirements were:
Open to restaurants, bars, food trucks and caterers.
Business must be located within the city limits of Charlotte, NC.
Business must have been conducting business before January 1, 2020.
Applicants cannot currently be engaged in bankruptcy proceedings.
Liquor stores and adult entertainment establishments are not eligible.
The business must be included in the Mecklenburg County database as having paid the Food and Beverage Tax in 2019, as well as having submitted this form to the County in August or September of 2020, even if the submission shows $0 revenue.
If an applicant's property is listed in Charlotte Mecklenburg Police Department's Nuisance Abatement Program, the City reserves the right to decline to issue a grant, following a review of calls for service to CMPD in connection with such property.
I provided the additional documentation/information you requested. Why did I not receive a grant?
Our customer service team worked with businesses who had problems with their applications to ensure their applications were complete and correct. Unfortunately, due to the fact that grants were awarded on a first-come, first-served basis, there were businesses with correct applications that did not receive grants before funding was depleted.
Are there other grant opportunities?
At this time, the City of Charlotte does not have additional grant programs planned. We recommend that you continue to periodically check the City's website www.CharlotteOpenForBusiness.com as other opportunities may be available in the future.