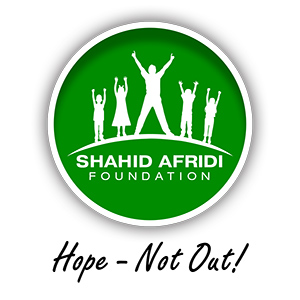 Shahid Afridi Foundation (SAF) is a nonprofit, 501(c) (3) organization established to improve the conditions of the most vulnerable communities. Founded in 2014 by Shahid Afridi, a Pakistani Cricketer popularly known as "Boom Boom," SAF is a global organization with a presence in North America, Europe, Middle East, Africa and the Asia Pacific.
SAF aspires to transform lives with an ocean of love, happiness, and prosperity for the underprivileged people in Pakistan and across the globe. Its mission is to spread education and health services across every corner of Pakistan and work on world peace via sports diplomacy and humanitarian aid. SAF has been successful in building hospitals, developing schools' network and initiating water projects across Pakistan.
Your gift will help provide a better future for people across Pakistan.
For Zakat: If you are giving for Zakat, please note this designation in the comment box under Gift Amount.