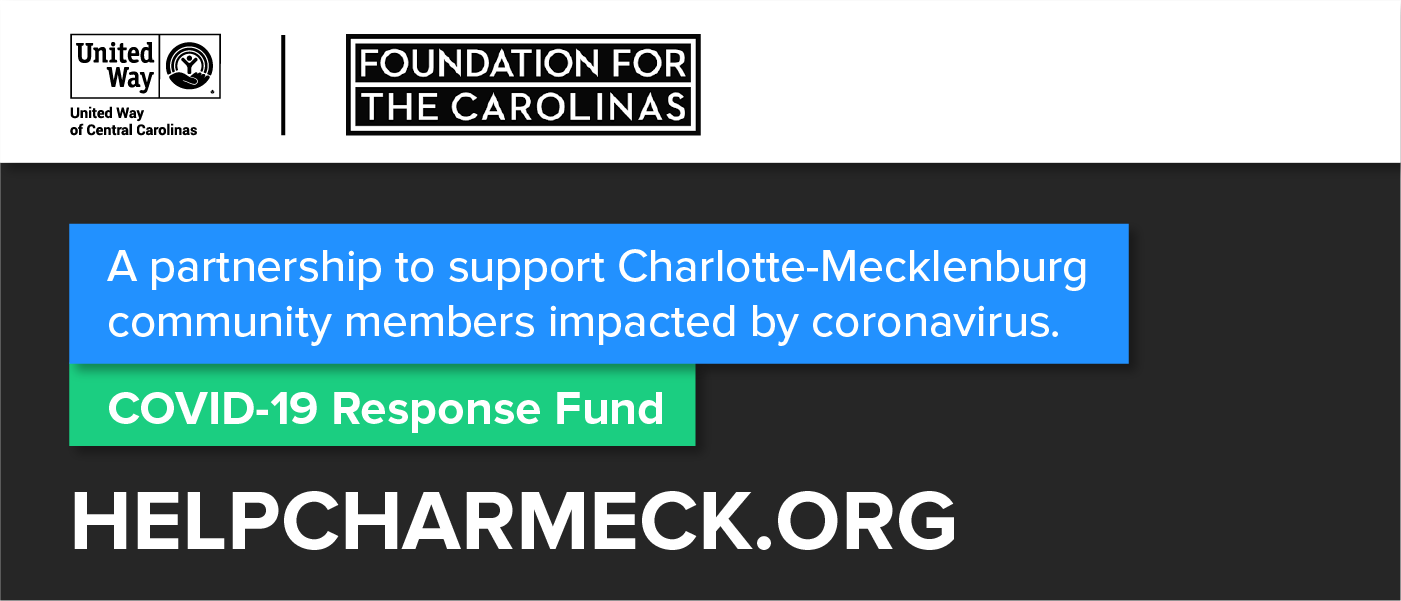 As the impact of COVID-19 grows, many in our community are feeling the effects of this unprecedented pandemic. United Way of Central Carolinas and Foundation For The Carolinas have partnered to launch the COVID-19 Response Fund. You can help by giving today.
Give NowGrant Guidelines & Application
The COVID-19 Response Fund supports a range of nonprofits assisting the people most affected by the coronavirus pandemic. Importantly, this fund will help not just those who get sick but also those who are economically impacted.
FFTC President & CEO, Michael Marsicano, and Executive Vice President, Brian Collier, recently reported on the fund and the broader community response to the coronavirus pandemic.
This fund was launched March 16 thanks to a $1 million lead gift from LendingTree and a $1 million matching gift from the City of Charlotte. These gifts have inspired additional donations, totaling more than $23 million to date.
COVID-19 Response Fund Information
Regional COVID-19 Efforts
Brave of Heart Fund
For information about the Brave of Heart Fund for fallen healthcare workers, founded by New York Life and Cigna and powered by FFTC's subsidiary, E4E Relief, visit www.BraveofHeartFund.com.