A Way Home housing endowment helps families in need
The A Way Home housing endowment is a $26 million partnership between Foundation For The Carolinas and the City of Charlotte that addresses family homelessness.
The public-private initiative helps Charlotte-Mecklenburg's homeless and at-risk families move toward housing and financial independence by providing housing subsidies and supportive services. Families with returning veterans are especially targeted for support.
The City of Charlotte committed $10 million toward the endowment, and Foundation For The Carolinas raised $16 million from the private sector. Major philanthropic partners include The Leon Levine Foundation, Howard R. Levine Foundation, Wells Fargo, Bank of America, Dowd Family Foundation, Elevation Church, Winer Family Foundation, Moore & Van Allen and two anonymous families. In addition, Mecklenburg County partners with AWH to provide funding for support services for families receiving housing assistance.
The endowment is not designed to end all homelessness in our community. Rather, it fills a significant gap in the local continuum of services in a cost-efficient process. By helping families experiencing homelessness move into rental units throughout the community and preventing vulnerable families from losing their housing, this program frees up critical shelter space and resources for others in need. Housing a family through A Way Home costs the community less than half of a comparable stay in a homeless shelter, with far better outcomes.
A Way Home selects nonprofit agencies to work with families for up to two years. By subsidizing rent in market-rate apartments, families are moved quickly into homes scattered across more than 18 zip codes in our community. This also builds social networks that increase the probability of long-term economic independence within 24 months – a key objective of the endowment.
A Way HOME PROGRAM MANAGEMENT AND OVERSIGHT
Foundation For The Carolinas manages the A Way Home endowment fund. The Governance Board, comprised of the key endowment funders, provides oversight for the housing endowment program, as well as for the management of the program and allocation of funds.
Service delivery to homeless families is provided via grants awarded from the endowment to nonprofits that can effectively provide services, meet program outcomes and demonstrate a willingness to innovate. Proposals from agencies are solicited via a competitive grant process, and are approved by the Governance Board.
A Way Home also administers a $6.3 million contract with Mecklenburg County in a similar program called MeckHOME, serving singles in addition to families with both rental subsidies and case worker support. MeckHOME particularly focuses on creating flow out of the two major shelters into housing through workforce development. MeckHOME currently grants funding to the Salvation Army, the merged MSC/UMC and The Relatives.
The Start-up Phase
Since the endowment was not fully funded until summer 2019, advocates from the faith community raised approximately $450,000 for a start-up phase that launched in October 2014. FFTC and the Merancas Foundation also contributed for a total of $1.4 million.
During the start-up phase, more than 360 homeless families encompassing more than 1,211 individuals received housing support and targeted prevention. Charlotte Family Housing, Salvation Army and Renaissance West provided housing assistance, and Crisis Assistance Ministry provided targeted prevention.
In addition to addressing the pressing need, the start-up phase has been an opportunity to prepare for the full scale-up in 2020 after which 100 new families will receive housing assistance annually. FFTC staff and the A Way Home Governance Board have worked closely with provider agencies, the City, and the County to test and improve upon implementation details.
At of the end of 2017, 53 families had exited A Way Home programming. Seventy-seven percent of these families remain housed and have stable income. The families are being tracked quarterly for two years to follow their housing success.
Additional endowment gifts move more families into housing every year. Spendable gifts move more families into housing this year.
Contact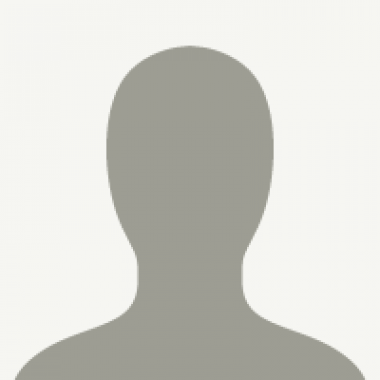 Elizabeth Trotman
Senior Vice President, Civic Leadership Programs and Initiatives
704.998.6408