Planned gift entrusts FFTC to carry legacy forward
Katie Tyler considers philanthropy and the volunteer spirit to be legacy gifts from her parents. As a little girl, her parents expected her and her brothers to share a portion of their 50-cent allowance with those in need.

Each week, the family met for a full accounting of their spending. Some gifts went to the collection plate at church. Others went to help a boy at school who never had money for the ice cream truck or to provide food to the stray cats in the neighborhood.
As an adult, Tyler's love of animals continued to grow. She is particularly passionate about companion animals because dogs and cats have enhanced her life. To that end, Tyler partnered with Foundation For The Carolinas to create a planned gift that will improve the lives of animals and their owners in the Charlotte area for years to come. 
When realized, the gift will endow an FFTC Field of Interest Fund, which allows FFTC to direct resources to nonprofits that focus on improving animal welfare. In particular, the fund will support causes that reduce euthanasia, eliminate abuse and neglect, keep companion animals with those who love them, and provide "Good Samaritan" funds for veterinarians to cover costs pet owners might not otherwise be able to pay.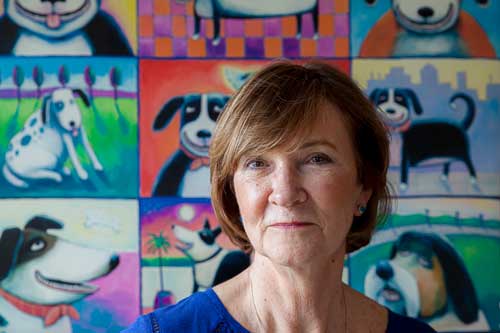 Tyler selected an FFTC Field of Interest Fund because she recognized that conditions never stay the same – organizations close and new challenges or opportunities arise. This vehicle allows FFTC the flexibility to assess the most impactful opportunities in the future. 
Tyler also decided to partner with FFTC because, "FFTC is the area leader in philanthropic endeavors and a catalyst for change for the better."
Wherever you call home, wherever your charitable passion lies. Foundation For The Carolinas and our affiliates can help you establish an enduring legacy, honoring your commitment to the communities and causes you value most for generations to come.