Leading on Opportunity advances call for economic mobility
Launched in 2017, the Leading on Opportunity Council is already reshaping the way the community looks at economic mobility, from improving access to preschool to increasing funds for affordable housing.

After a 2014 study ranked Charlotte last in economic mobility among America's 50 largest cities, the community rallied. The result: Foundation For The Carolinas convened the Charlotte-Mecklenburg Opportunity Task Force to study the issue extensively, eventually releasing the Leading on Opportunity report in 2017 that detailed three primary determinants, two cross-cutting factors and more than 20 strategies and recommendations for upward mobility. 
The Leading on Opportunity Council was formed as a recommendation of that report. The 19-member council – chaired by former Teacher of the Year James E. Ford and Bank of America executive Andrea Smith – is now tasked with shepherding the report's recommendations. Dr. Stephanie Cooper-Lewter is the executive director.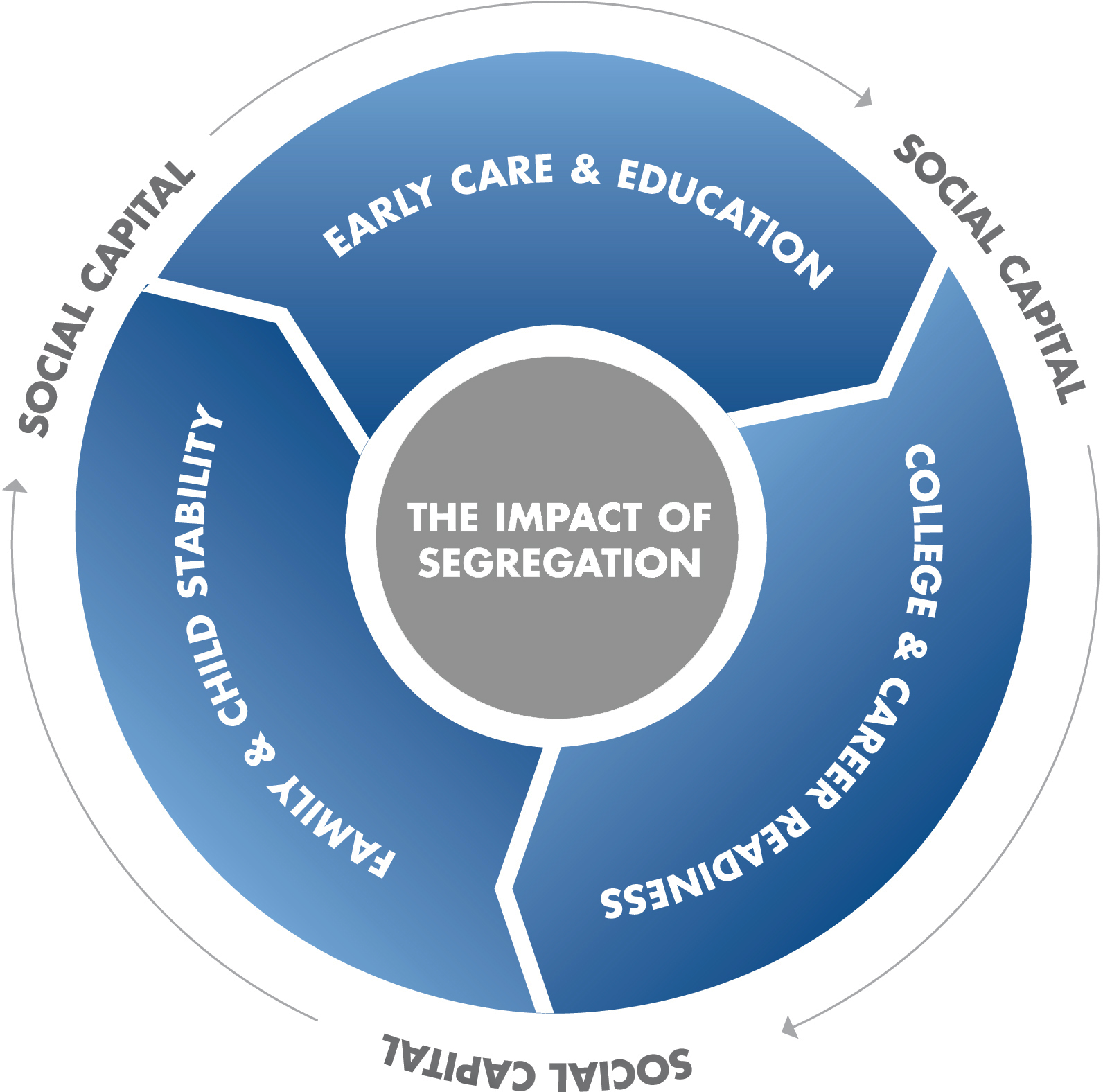 Already, Leading on Opportunity lists dozens of accomplishments directly related to the report's three main determinants, including:
Determinant one: Early care and education
Mecklenburg County made a $9 million investment for free, high-quality pre-K in 2018, with an eye toward continued expansion of the program.
Charlotte-Mecklenburg Libraries created dedicated staff member position – Leading on Opportunity Leader – whose sole focus is to align their work with strategies to build upward mobility.
Determinant two: College and career readiness
In keeping with the report, the Charlotte Area Transit System is moving its bus system from "hub and spoke" to a grid system, which will help workers and their families who depend on public transit save significant time. When parents and their children lack reliable transportation, they are often stuck and cannot access opportunities.
Central Piedmont Community College received $1 million from the Gambrell Foundation to create Gambrell Community Scholarships, part of a larger initiative to assist CMS grads to forge a path to greater economic mobility.
Charlotte-Mecklenburg Schools introduced Discover CTE, a new Career & Technical Education outreach program to help students identify and pursue a wide range of careers, offering 19 distinct career pathways to prepare students for college, the military or a career after high school. 
Determinant three: Child and family stability
An additional recommendation was a matching $50 million private sector housing fund. The Housing Opportunity Investment Fund has received major commitments from FFTC, Wells Fargo, Crescent Communities, Bank of America, Ally and Barings, among others.
Continuing the affordable housing push, Covenant Presbyterian Church announced a $2 million investment in affordable housing.
A Foundation-led community health assessment was released, which focused on preventing unintended pregnancies.
The United Way of Central Carolinas invested $16 million in a new neighborhood strategy focusing on economic mobility.
Other Achievements
The City of Charlotte mapped its annual budget to the report's recommendations, including a $50 million increase to the City's Housing Trust Fund approved by votes via a bond referendum. 
A $20 million commitment from Bank of America and Albemarle Corp. to be donated over five years to 17 Charlotte-area nonprofits focused on the report's three key determinants.
The Charlotte Executive Leadership Council, made up of a collection of the city's most prominent chief executives, is working to adopt Leading on Opportunity Task Force recommendations and align its work with task force strategies.
For additional information on Leading on Opportunity and to learn how to get involved, visit www.leadingonopportunity.org.