Community Benefits From SPX FLOW's Employee Program
Foundation For The Carolinas is proud to partner with companies of all sizes to achieve their unique philanthropic goals. For SPX FLOW, that means supporting nonprofits that benefit the communities where their employees live and work.
To achieve this goal, the company established the SPX FLOW Foundation Fund at FFTC, a signature competitive grantmaking program that awards grants to nonprofits in the communities where the company does business. Headquartered in Charlotte, SPX FLOW is a global, multi-industry manufacturing leader with more than 8,000 employees.
Foundation For The Carolinas worked with SPX FLOW to design a customized program that reflects the company's charitable focus and commitment to its local communities. The company is particularly interested in supporting the organizations where its employees volunteer.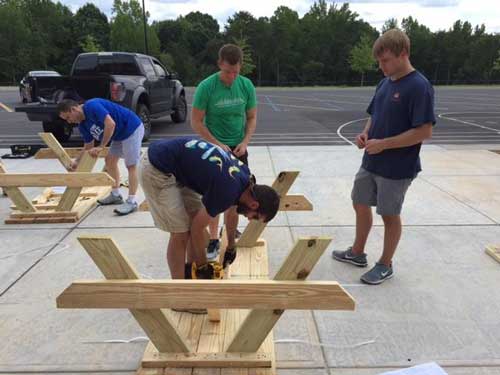 As a partner, Foundation For The Carolinas manages the day-to-day operations of the program, from fielding inquiries to managing the online grant application process, allowing SPX FLOW to meet its charitable goals with ease and efficiency.
A custom grantmaking program at FFTC can make giving back to your community make great business sense. Contact us at 704.998.6412 to get started.