Professional Advisor Spotlight
Q & A with Tanya Oesterreich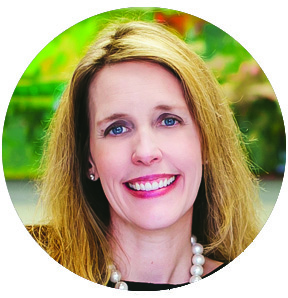 Tanya Oesterreich of Oesterreich Law PLLC in Concord, N.C., is a valuable FFTC partner. As a professional advisor, she works with clients to incorporate charitable giving in their current and long-term planning.
1. Describe your relationship with Foundation For The Carolinas.
I have worked with FFTC for many years. Some of my clients have established donor advised funds with FFTC, while others have worked with them on planned giving solutions. I am currently a member of the Board of Trustees of the Cabarrus County Community Foundation and I was previously a member of the FFTC Cabinet of Professional Advisors.
2. What value does your partnership with FFTC bring to your clients?
Many clients are charitably inclined. While a client may want to establish their own private foundation or fund a charitable trust, often I find that FFTC has an alternative strategy that is less expensive and more efficient.
In addition, the support FFTC gives clients has exceeded my expectations. For example, a number of years ago I had clients who wanted to use a portion of their donor advised fund to help provide service dogs to veterans. Neither the clients nor the advisors had the expertise to identify charitable organizations that could accept such donations and handle the matching of a veteran to a service dog.
The FFTC team spent significant time researching potential charitable organizations and speaking directly with the donors, eventually making a connection and ensuring my clients' charitable goals were accomplished. Such "boots on the ground" support was certainly appreciated!
3. How do you encourage clients to consider giving as a part of their estate plans?
I frequently talk to clients about their current charitable giving and the organizations they want to support after their deaths. The establishment of donor advised funds has been a game changer in my practice. A client's charitable giving frequently changes over their lifetime, and clients can work with FFTC to update their gifts rather than changing their estate plans.
4. What would you share with colleagues who haven't yet partnered with FFTC?
My partnership with FFTC has improved my ability to meet my clients' charitable goals. Clients want solutions and they appreciate advisors who bring them ideas that are cost efficient and easy to administer.
Because my practice is based in Cabarrus County, many of my clients are located in Cabarrus, Rowan, Iredell, Union and Stanly Counties, in addition to Mecklenburg. My clients living in smaller counties have strong ties to their communities and oftentimes want their charitable giving to stay within their county to help their local friends and neighbors. They appreciate that FFTC's regional affiliate foundations are managed by boards of community leaders who address local issues.