2018 Annual Meeting
Thursday, March 22, 2018
Noon - 1:30 p.m.
Charlotte Convention Center

Celebrate FFTC's 60th anniversary at the 2018 Annual Meeting!
One of our region's premier nonprofit events, the Annual Meeting convenes 1,500 leaders each year from the corporate, nonprofit and civic sectors, providing an unmatched opportunity for networking and fellowship. We hope you'll join us for what promises to be an inspiring celebration of philanthropy and civic service.
Our keynote speaker for 2018 is Robert Muggah, a political scientist and expert on cities, security and new technology. His visually powerful and thought-provoking TED Talks on the greatest challenges and opportunities facing modern cities have received more than a million views. Muggah has authored and edited more than a dozen books, and his work has been featured in the Atlantic, CNN, the New York Times and others. He was named one of the top 100 most influential people in violence reduction and was nominated by the UN Secretary General to advise the preparation of a global review of youth, peace and security.
Tables for 10 guests are available for $1,600 corporate sponsors or $750 for nonprofits. To sponsor a table, please complete and return the sponsor form. Additional sponsorship levels are available. For more information, contact Susan Gray at 704.973.4588 or AnnualMeeting@fftc.org.
Many thanks to our generous sponsors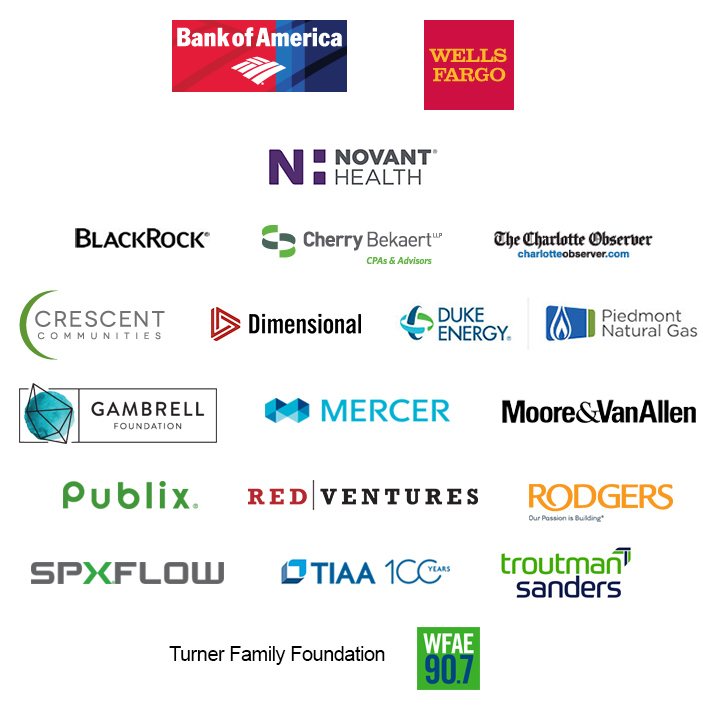 Supporting Sponsors
AccruePartners
Allen Tate Companies
Bradley LLP
Carolinas Investment Consulting LLC
Cleveland Construction
Colony Family Offices
Debra L. Foster, PLLC l Davies Law, PLLC
Grant Thornton
Jabian Consulting
Sally and Russell Robinson
Sherpa
Southminster
Sterling Capital Management LLC
Click here for a full listing of 2018 sponsors.